I See a Mustache in My Future
I recently discovered the sight
http://www.myheritage.com/
and decided to give the face recognition feature a try, to see which celebrities my face matched up with. The results were astounding. My number one and number two matches each had mustaches in their featured photos.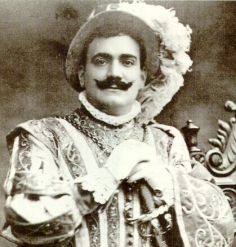 #1 Christopher Lee #2 Enrico Caruso
Now, granted, I really have no idea who Enrico Caruso is, but the mustache on that man is amazing. My other matches weren't quite as good (Lindsay Lohan???), but did feature American hero Jimmy Carter and Frenchman Antonin Artaud. I would strongly suggest others to check out the site and post your results.
Labels: billions and billions, bread